YOU DON'T GET WHAT YOU PAY FOR
Many people think that once the referendum passes MARTA will be a reality in Gwinnett.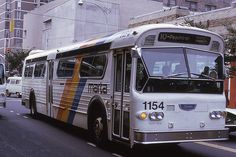 Not so fast. Here's the truth about MARTA service.
Current plans call for building a rail line between the Doraville MARTA Station to Norcross. The estimated time before the first train runs – 10 to 15 years.That's right, 10 to 15 years of paying taxes before the first train runs.
2. There are NO plans to run a rail line from Indian Creek through Snellville to Loganville. Snellville, Loganville and South Gwinnett will never receive rail service.
3. Future plans state there is a possibility of running rail from Norcross to Lawrenceville. When? Thirty years from now The average family will pay over $23,000.00 in additional taxes before the first train runs to Lawrenceville. Where will you be in thirty years?
4. There are NO plans to provide rail service to Duluth, Suwanee, Buford, Sugar Hill, Grayson, Dacula, or Lilburn. All the politicians want you to do is just pay taxes for No Trains and NO Rail Service.
The only way to keep the politicians from spending and wasting your money is to not give it to them in the first place.
VOTE NO ON MARCH 19TH