FROM NO DEBT TO DEBT YOUR GRANDCHILDREN CAN'T PAY OFF.
The contract Gwinnett County is asking you to approve contains a provision that allows Gwinnett to issue $5,000,000,000.00 (Five Billion Dollars) to finance the acquisition of Right of Way, Bus Terminals, Train Station and to fund current operations.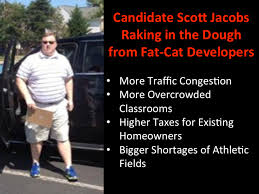 The funds raised by the one cent sales tax will yield $156,000,000.00 per year. The proposed contract requires Gwinnett to pay 29% to MARTA to fund their current money losing operation. That's $45,240,000.00 (Forty Five Million, Two hundred forty thousand dollars) to a boondoggle of inefficiency.
That leaves $110,760,000.00 (One Hundred Ten Million, Seven Hundred Sixty Thousand Dollars) to pay off the bonds. If Gwinnett is lucky enough to issue bonds at 4% interest (no guarantee there) the interest on the debt will be $200,000,000.00 (Two Hundred Million) per year leaving a deficit of $89,240,000.00 (Eighty Nine Million Two Hundred Forty Thousand Dollars) and that is not including the $17,000,000.00 that must be paid on the principal.
How will the difference be made up? State Law (House Bill ) provides that MARTA (or ATL) can force Gwinnett to raise the sales tax to 2% . That's over $1,500.00 per family, per year
Bottom Line - $5,000,000,000.00 in bonds over thirty years will take over $11,000,000,000.00 (Eleven Billion Dollars) to pay off. That's not their money they are spending, it's your money.
The only way to keep the politicians from spending and wasting your money is to not give it to them in the first place.
VOTE NO ON MARCH 19TH