The MARTA Hoax
UPDATES HERE MARTA is back on the ballot, see our updates MARTA and COVID 19
The current Gwinnett County Commission, two of whom were defeated and replaced in November has voted ask you to buy a pig in a poke, to vote for a massive tax increase to bring MARTA to Gwinnett.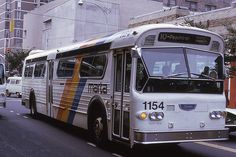 On the ballot they do not mention MARTA or the tax increase they just ask you to approve the proposed contract. Have you seen the contract? I Of course not, it is 11 pages long and vaguely worded.
It is supported by the Connect Gwinnett Comprehensive Transit Development Plan. Have you seen the plan? Of course not. It is 162 pages long and full of legalese and gobbledegook
Yet this is precisely what you are being asked to vote upon. When questioned by a reporter on why the tax increase and mention of MARTA were not on the ballot, a spokesman for the commission said that the public already knew all the issues and the facts.
DO YOU? This web site is devoted to informing you of ALL the issues and the facts
Questions or comments? Joe Newton 770-572-7348 or joewnewton@comcast.net
The only way to keep the politicians from spending and wasting your money is to not give it to them in the first place.
VOTE NO ON MARCH 19TH